That's it. I have officially reached my limit. I can't take anymore so I declare myself done.
Finis.
It's been a while since I've posted on this little blog, late February or was it early March? Back when my main concern was the needless excruciating pain I'd experienced after total knee replacement; aka: The good ol' days. 
Since then, this world of ours has gone to hell in a hand basket due to a lot of things but especially, one in particular that has been out of our control, to wit: a new coronavirus, one humanity has no immunity from, nor cure for; one which has caused 155,145 deaths worldwide as of yesterday morning. . .
https://www.arcgis.com/apps/opsdashboard/index.html#/bda7594740fd40299423467b48e9ecf6
The best way for people to stop the spread of this virus is to stay away from each other. Of course, that's easier said than done when you're running out of food or gas and need to venture out, or if you happen to live in close proximity to a lot of other human beings. . .
That's a slum in Mumbai, but there are places in the United States trapped in that same sinking boat. NYC comes to mind, of course. We've seen what happens when a bunch of people live in a relatively small area: Covid-19 has a field day, to wit:
https://www.nbcnews.com/4f307420-66a7-4701-b8f5-ddbf1cfd4226
But there are things people can do to stop the spread, even in places like NYC, right? Stay home. Wear a mask over your nose and mouth when you must venture out. Don't touch your face. Wash your hands with soap and water often and for at least 20 seconds. Don't spit on the ground, don't stand within 6 feet of anybody else, get tested if you have symptoms . . . I could go on but I won't, for a few reasons.
First of all, those precautions are posted online everywhere. Second, for some, those precautions are moot. They don't have a home. They don't have access to running water or soap, they don't have access to tests, they don't have access to treatment, they live on top of each other in slums and inner cities…
Thirdly, what's the point when there are so many people right now in this country who think those precautions are pointless, or a threat to their freedoms or worse: that their president 's call for the "liberation" of states like mine–Michigan, U.S.A.–from the "tyranny" of a governor's 'stay-at-home' mandate is, at best, license to spew one's own hateful rhetoric…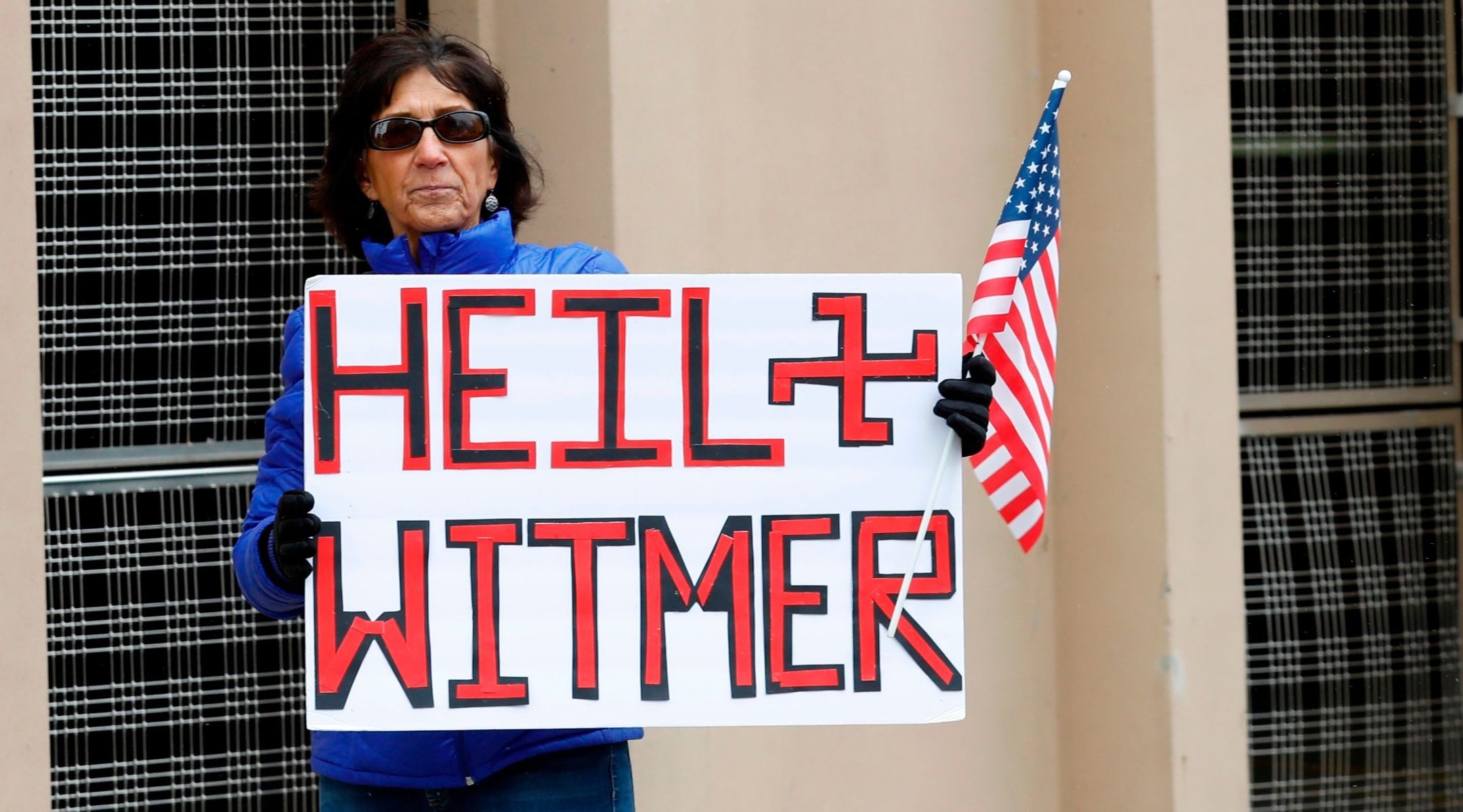 …and, at worst, a call to arms, echoes of Charlottesville…
Governor of Washington Jay Inslee tweeted this in response:
The president's statements this morning encourage illegal and dangerous acts. He is putting millions of people in danger of contracting COVID-19. His unhinged rantings and calls for people to "liberate" states could also lead to violence. We've seen it before.
Yes, we have. But this time it's happening during a fucking PANDEMIC for chrissake and meanwhile, the governor of Florida just opened the fucking beaches again…
…and meanwhile, the head of the EPA, Andrew Wheeler, just gutted the rule limiting pollution from coal and oil-fired coal plants. . .
https://arstechnica.com/tech-policy/2020/04/epa-keeps-mercury-limits-in-place-but-undercuts-their-foundation/
. . .and meanwhile, Tyson foods is shutting down plants and Putin's making a move on Trump and the GOP wants fewer virus restrictions and tornadoes are forecast in the south and the west is facing a mega-drought and the virus is racist and conspiracy theories are running off the rails and yeah. I mean, No.
No más.
Can't do it, folks. Not anymore.